C2CAT is a proud recipient of 42,000 EUR "Oracle For Research" Grant. The grant will give us access to the modern, cutting-edge cloud-based HPC infrastructure of Oracle. We will use these facilities to perform disruptive multiscale modelling of catalyst materials for energy storage and conversion.
Modelling and simulation are crucial to design and discovery of novel, highly active and customized catalyst materials.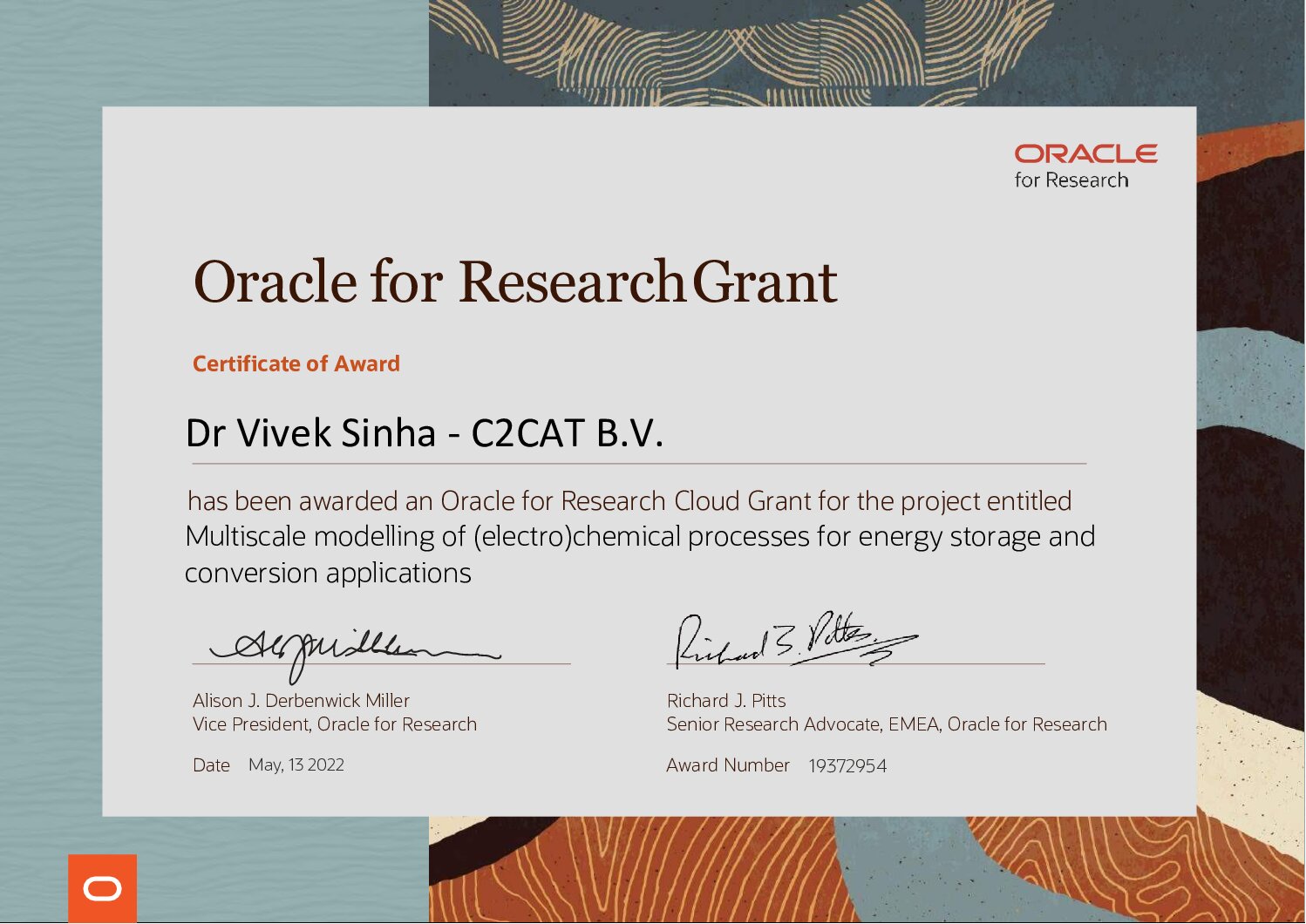 Catalysis plays a key role in enabling clean energy and energy transition technologies. Check our LinkedIn page to know more about our activities in machine learning for (de)hydrogenation catalysis, and liquid organic hydrogen carriers (LOHCs).
In our opinion, access to High Performance Computing (HPC) is indispensable to perform rapid and accurate modelling and simulation of catalyst materials and processes, and we are grateful to be a recipient of this research grant.