Platinum catalysts have wide range of applications in fuel cells and electrolyzers, as well as automotive emission control, catalytic cracking and reforming processes, to name a few. Platinum belongs to the category of PGMs. PGM stands for platinum group metal. The PGMs comprise 6 elements including platinum, palladium, rhodium, ruthenium, iridium and osmium. They have high melting points and heat resistance, and due to their electronic structures, possess unique catalytic properties.
Platinum catalysts supported on carbon are among the most widely used catalysts for fuel cell applications. However, they are expensive and rare. In addition, degradation of platinum catalysts occurs on the oxygen electrode due to the dissolution and agglomeration processes.
At C2CAT, we develop various techniques to improve the performance and durability of the platinum catalysts. Such techniques include alloying platinum with other transition metals, as well as enhancing the stability of the porous support.
Fuel cell and electrolyzer catalysts
Fuel cell and electrolyzer catalysts
Need to customize your catalyst? Get in touch.
Are you looking for a specific formulation or alternative carrier materials? We can help. Get in touch with our team to discuss your request.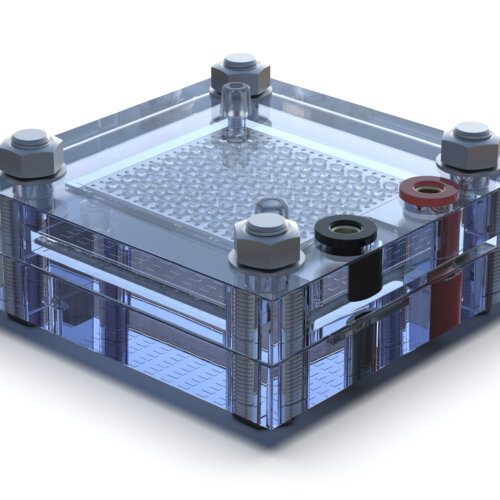 Let us know what catalyst you need and our team of experts will help you find the right material which offers optimal performance.